How to Remove Spiral Slices from your Chicagoland Ham
Step One
First, cut around the center bone with a narrow knife to release the slices from the bone.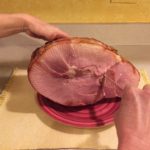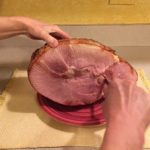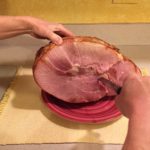 Step Two
Next, cut lengthwise back through the spiral slices, (Cutting through the natural muscle lines will give you thirds of full slices to serve.)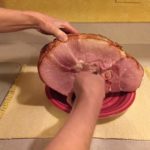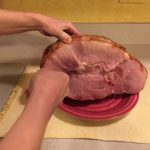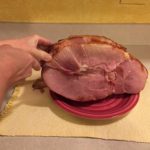 Step One
Cut slices off the butt end, the rounder end, of the ham (THIS SECTION IS NOT SPIRAL SLICED.)
Step Two
After further removing several of the spiral slices, the end of the aitch boneThe buttock or rump bone will be visible. With a good grip, a sharp knife point, and a twist, the aitch boneThe buttock or rump bone can be removed.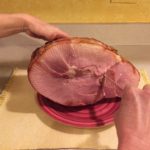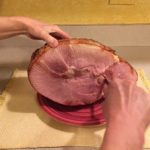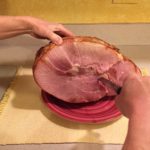 Step Three
The large center slices are now accessible and may be removed as on a half ham. If you prefer to start cutting from the shank end, run your knife lengthwise along the center bone all the way to the butt end. Again you should make a couple of the cuts to serve half or third slices.