READY-TO-SERVE & EAT
We've done the hard work for you. Chicagoland Hams are slowly dry hickory smoked, fully cured, oven baked, spiral sliced, and honey & spice glazed.
Chicagoland Hams spiral cut hams, turkey roasts, beef roasts and meatloaf are great for any family gathering, party, picnic or potluck.
Order yours today!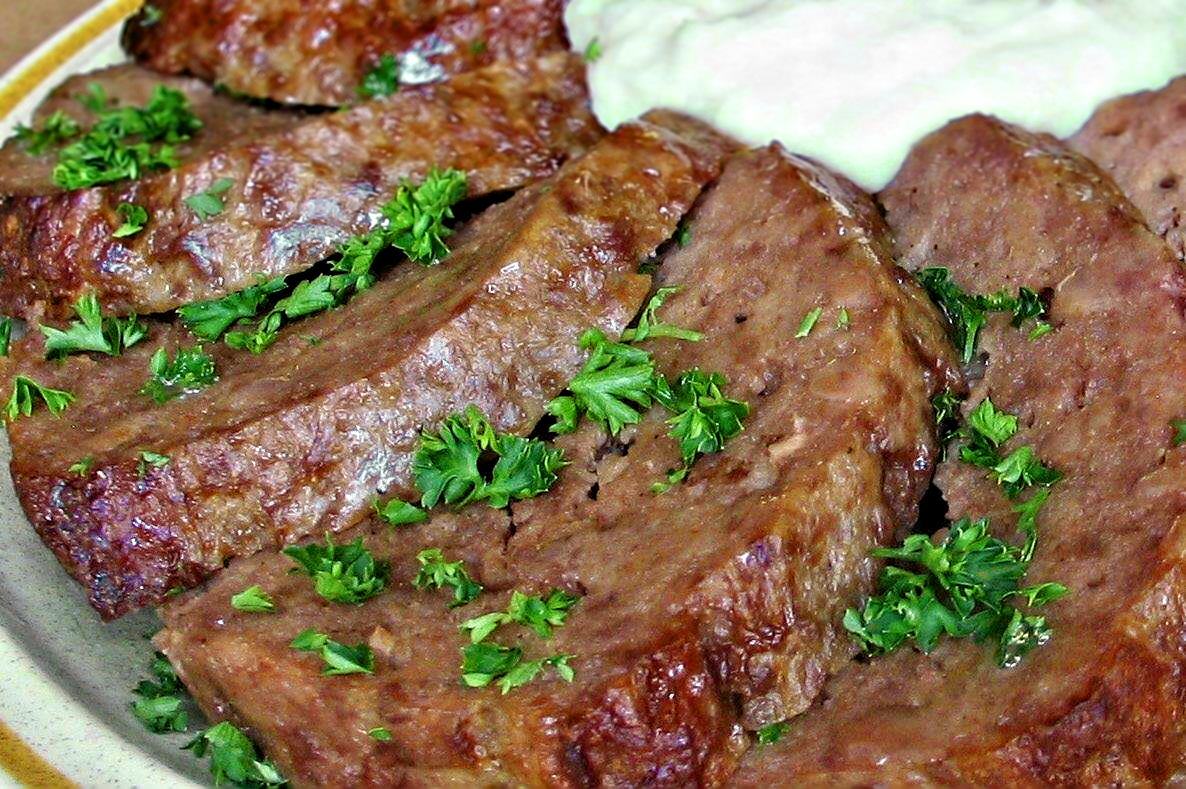 Honey Meatloaf
Phil and Dave's Traditional Recipe
Ground Chuck with milk, honey, marinade and seasonings.
Keep frozen–Freezer to Oven
Bake in a preheated oven at  325° F  for 2 hours UNCOVERED
Average size is 2–2.5 lbs.
Current price is $4.59 per pound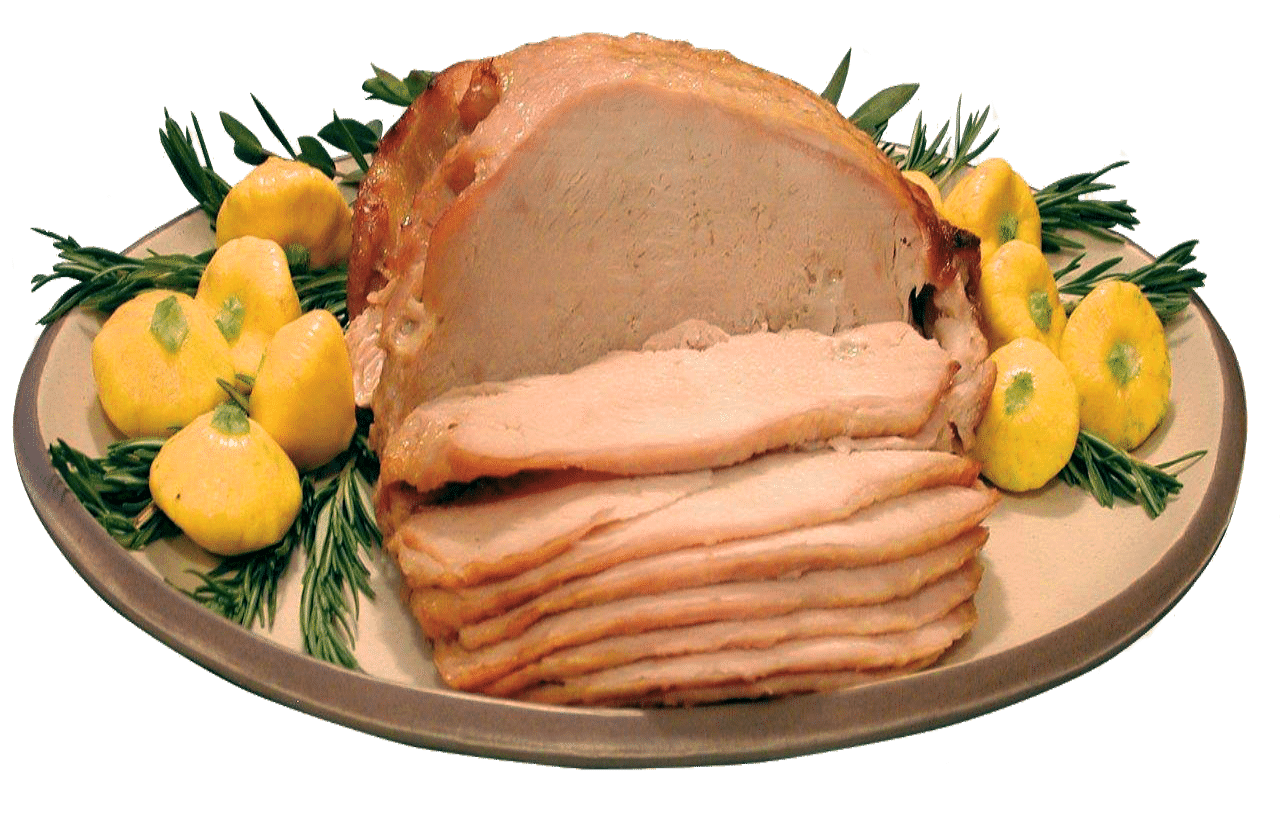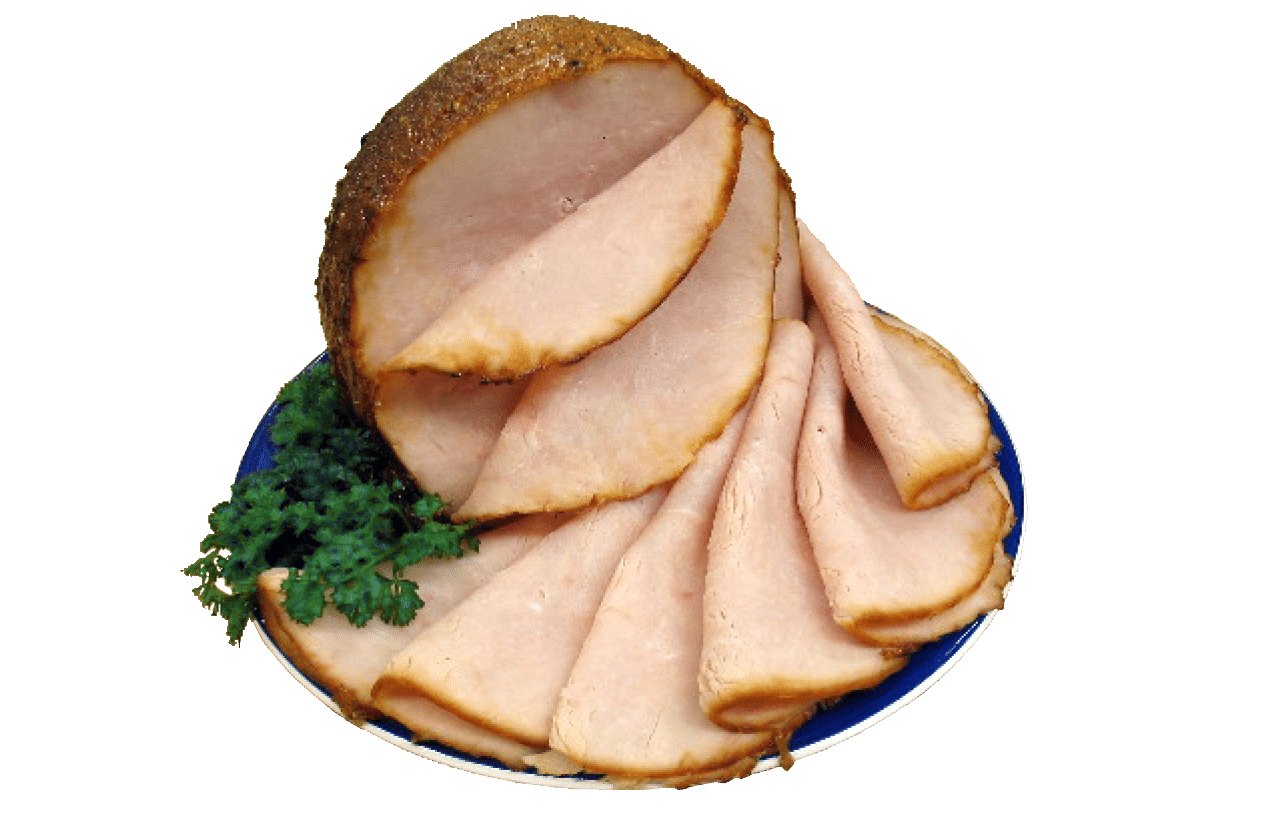 Boneless Sliced Turkey Breast
Fat-Free & Fully Cooked
Maple glazed, smoked, sliced, boneless turkey breast.
3-4 lbs.
Also sold by the pound and used on our delicious turkey sandwiches.
(Sandwiches available in Chicago Heights, Palos Heights & Stony Island)
Current price is $9.99 per pound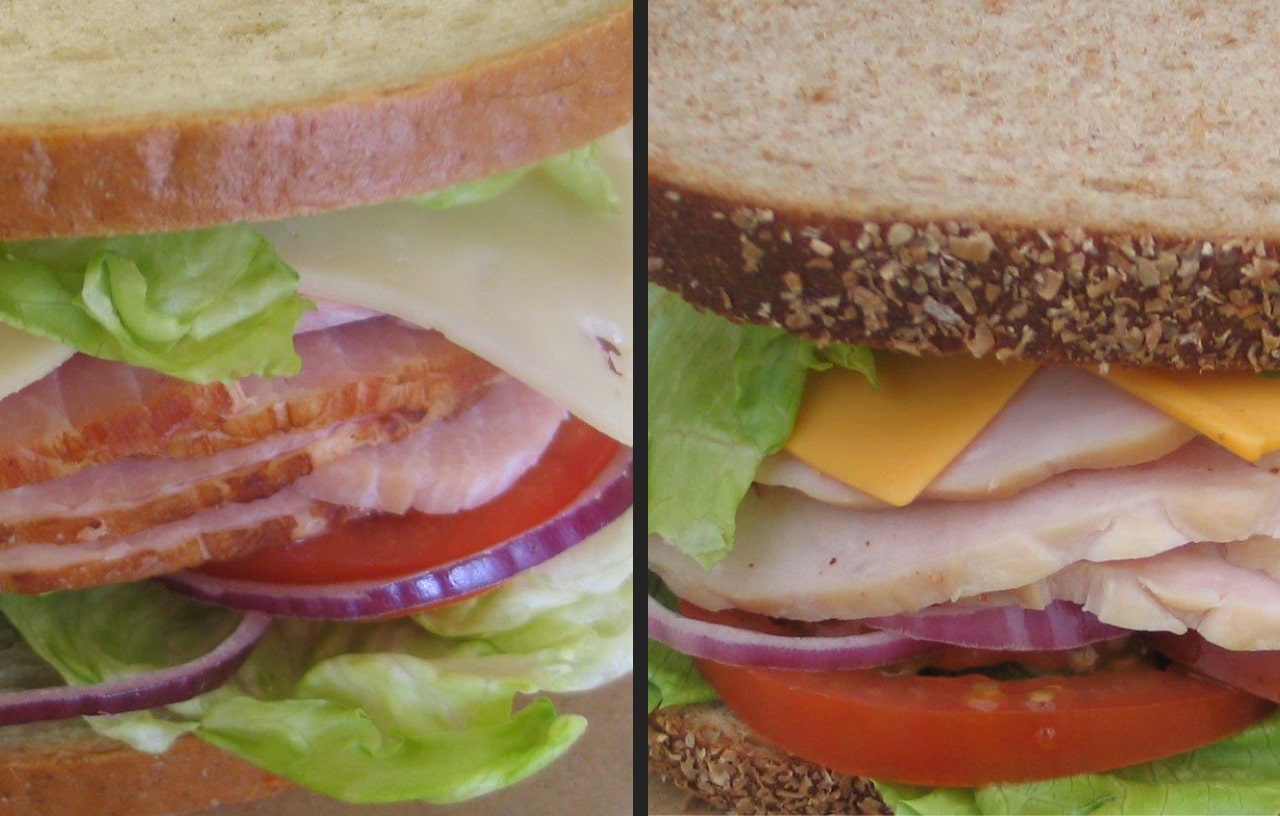 Ham & Turkey Sandwiches
Available at Chicago Hts., Palos Hts. & Stony Island locations
Ham, Turkey or combination of  Ham & Turkey
on Rye, White or Wheat bread
with Lettuce, Tomato, Onion, Mayonnaise, Mustard
Spiral Sliced
Spiral Slicing is a method of slicing the meat around and around the bone in a spiral manner so that the slices remain in place, and any cut made lengthwise releases the slices. All of the hams we sell are spiral sliced.
Chicagoland Ham Co. has been serving the people of Chicagoland since 1968.
Since our opening, we have used only the finest, freshest hams.
We opened on Belmont Avenue in Chicago September of 1968. We were the first to bring Spiral Sliced, Bone-In Hams to Chicagoland. The location on Stony Island opened in 1978, Palos Heights in 1988 and Chicago Heights in 1992.
In 1988 we acquired Phil & Dave's Gourmet Meats. We worked side by side with Phil and Dave to learn the marinating and preparation process for their famous and delicious Honey Roasts.
Whether a Chicagoland Bone-In Ham or a Honey Roast, they're the perfect way to say "Thank You" to clients, employees, and friends.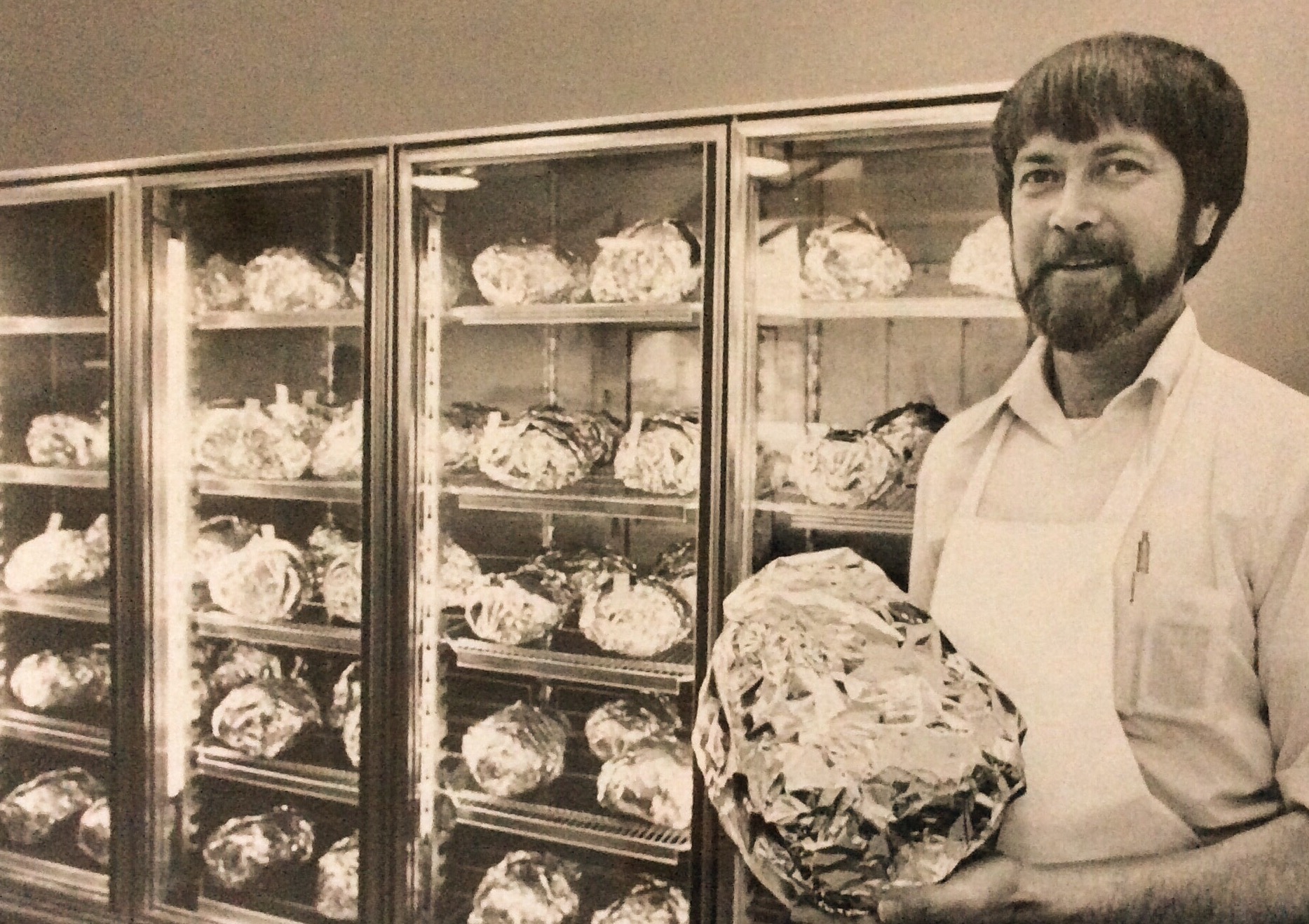 To order call the location nearest you. If you would like more information, please use the Contact Form at the bottom of this page.
11845 Southwest Hwy.
Palos Heights
Phone: (708) 448-8507
Fax: (708) 448-3692
Tuesday–Friday: 10am-4pm
Saturday: 10am-2pm
Closed Sunday & Monday
8615 Stony Island
Chicago
Phone: (773) 734-6700
Fax: (773) 734-0195
Tuesday–Friday: 10am-5pm
Saturday: 10am-2pm
Closed Sunday & Monday
1037 Dixie Hwy.
Chicago Heights
Phone: (708) 755-1207
Fax: (708) 755-4611
Tuesday–Friday: 10am-4pm
Saturday: 10am-2pm
Closed Sunday & Monday